A partnership
Pioneers in social learning
at the boundary between theory and practice
We are social learning theorists and consultants. We work on developing and publishing conceptual frameworks and practices to address the learning challenges facing the world today. We do this by engaging in concrete projects, consulting with all sorts of organizations in the private and public sectors. Our consulting practice specializes in large-scale social learning challenges that require bringing people together across practices, organizations, geography, sectors, and disciplines. Our learning theory is built on this practical experience.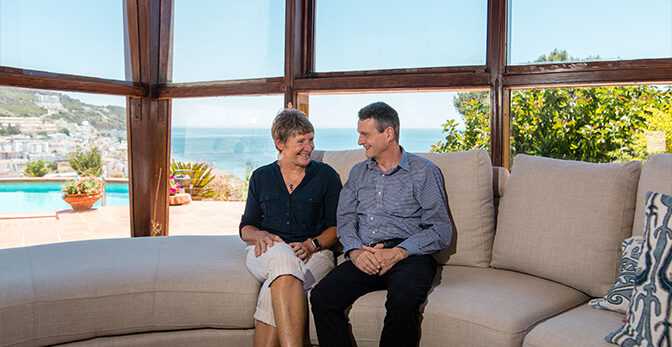 Our mission
We are both passionate about learning and its potential to transform individuals, organizations, and society.
For us, learning is not just a mental process. It is about how we become who we are as human beings – our identity and experience of meaningfulness.
It is the foundation of success for individuals, communities, and organizations. And it is fundamentally social.
Today's problems are complex and things are changing fast. Global events are experienced both locally and globally.
We see an urgent need to learn how to learn in and across all sectors, whether we are working with businesses, schools, government, non-profits, or international development.
We believe, now more than ever, that we should be developing our learning capabilities to take on these challenges.
We believe, now more than ever, that we should be developing our learning capabilities to take on these challenges.
And we consider learning capability a social good worthy of attention and inquiry.
We need to develop a learning ethic personally, inside organizations, across organizations, and in society.
We need to explore the potential of new technology to enhance social learning capability.
And we are developing the conceptual framework and the practices to do this.
Our mission is to find and work with people and organizations who share our interest in learning and who are determined to improve the learning capability of the social systems in which they live.
Welcome to our joint page. Here you will find:
You can find similar information about each of us on our individual pages:
Professional bios
Joint bios of various lengths
Growing a partnership
The story with a few facts of life not found in professional bios
We have been developing a growing work-life partnership since 2008. We are married as well as partners in our thinking, writing, and consultancy. We view our relationship as a learning partnership; social learning spaces have become an integral part of how we try to live our relationship.
This blend of the personal and the professional seeps out into nearly everything we do. For example, we have always hosted our workshop in our home. And we had a week-long wedding in 2011 so we could spend meaningful time with friends and family who came from different parts of the world for the celebration. In true facilitation style, we organized each day around a conversational theme, such as children, growing old, and legacy.
This was the third marriage for both, but we know we have landed. Between us, we have five children and three grandchildren, most of whom live in California. We live in Portugal, which Bev considers her home. After ten years of living with Etienne in Grass Valley, California, until his youngest son went to university, she brought us back to Setúbal where she had lived for many years. Now we have bought our new house in Sesimbra, where we are establishing our Social Learning Lab. Both homebodies, we love the idea of developing a lab and hosting its events in our home.
We share an ambitious dream to leave a legacy that contributes to the survival of our planet and our species. We think it depends on the ability of individuals, groups, and institutions to learn quicker and more effectively. This enables the transformation of everyday practice to address emerging challenges and opportunities. It depends on advancing our social learning capability at scale.
Our joint publications
We have been working together since 2009. These are books we have written jointly.