Meet
Beverly Wenger-Trayner
I'm a social learning consultant who works with organizations to develop strategies and practices for  cultivating communities, networks and other forms of social learning.
Working with people in international settings and complex landscapes is where I feel most at home – especially when it includes the integration of new technologies and social media in innovative ways.
While my clients come from all sectors the biggest projects I've worked on have been with organizations such as the International Labour Organization, Nuclear Threat Initiative, The World Bank, and Bill & Melinda Gates Foundation.
More personally...
I love sports and playing more generally. Kids give you a good run around. I'm training to be a ninja (Bujinkan Budo Taijutsu) and play tennis regularly and do yoga. I'm a trained yoga instructor. I like swimming, even in cold water. And I'm interested in wines and cooking when I have the time.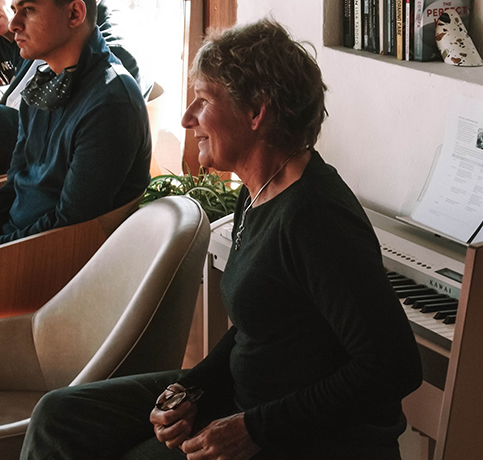 Social learning
consultant
Beverly Wenger-Trayner is a social learning theorist and consultant known for over twenty years for her work with international organizations including cross-boundary processes and the use of new technologies. 
Brought up in Kenya, living most of her life in Portugal, with ten-year stints in the UK and the US, she is a cross-boundary person herself. Once an activist for international equitable development, her passion has matured into an intellectual drive to help people and institutions get better at making a difference. 
Beverly is co-founder of the Social Learning Lab, in Sesimbra, Portugal. The purpose of the lab is to host workshops and events for people across the world and to become a wellspring of ideas, writing and connections for developing social learning capability at scale. Learning to make a difference, Systems convening, and a Guidebook for communities of practice are their three most recent publications.
My
vision
I want
… to be
…… a micro-influencer
On a wide
… and diverse number
…… of people who may be micro-influencers
I'd like
… for unlikely people
…… to feel seen and heard
In even the tiniest of ways
… by who I am
…… and my journey through the world