The Social Learning Lab is many things. It is a building in Sesimbra, Portugal. It is also a mindset, which that space is supposed to embody. It is a gathering place for learners. And it is also our home.
Here we develop the theory, practice, and leadership of social learning – across sectors and countries and at different levels of scale.
The space is conducive to new thinking. The ocean view is spectacular, the
ceilings are high, glass windows bring in plenty of light and perspectives on the sea and the sky. The different spaces, inside and out, call for different types of conversations.
To be the home of a global social learning space
A place of joint learning, long learning,  deep and broad learning
A place like an old violin, played by so many artists that the sound becomes richer over time
A place that inspires an accountability to its learning history … and an urge to take it forward
A place to nurture the social learning capability of the worlds we live in
A place where learning citizens feel at home
Sitting up on a hill, the house is a work of art.
It was designed in the early 60's by a Mexican architect called Enrique Langenscheidt, who died while still in his 20's in a plane crash.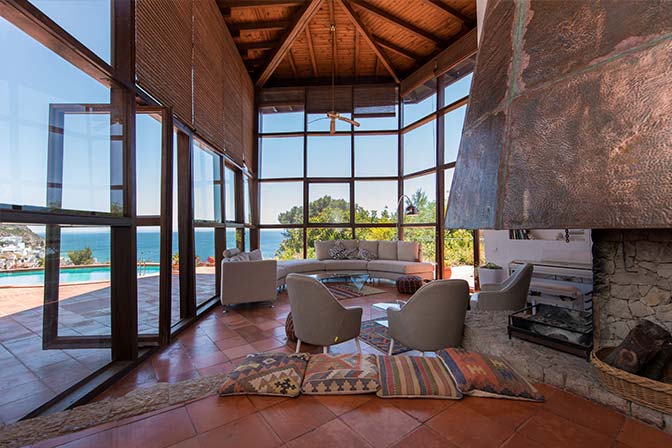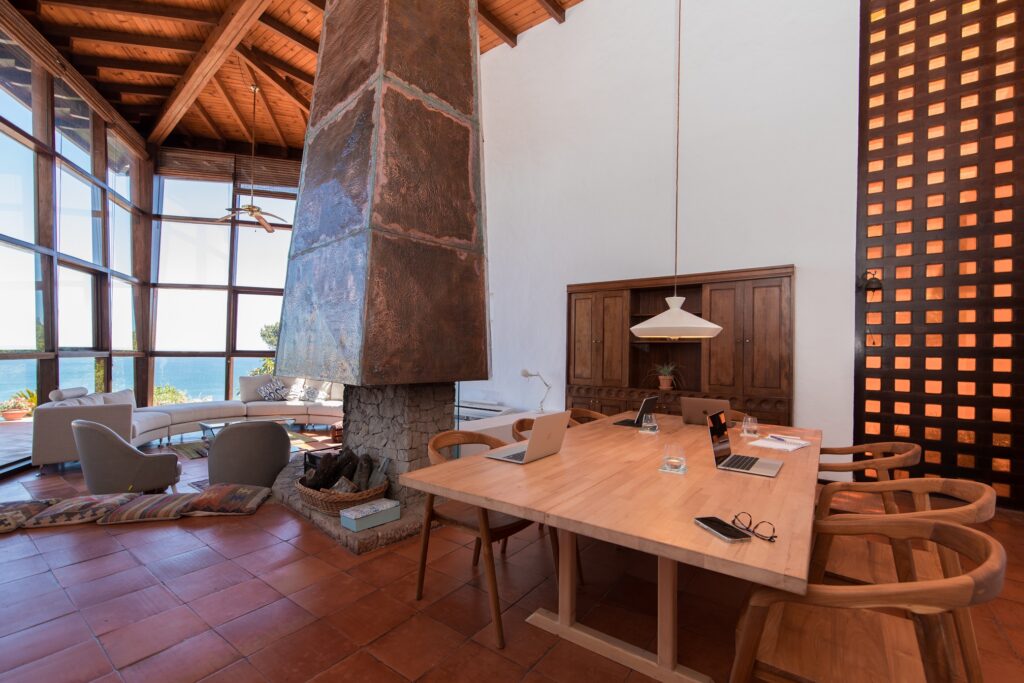 The design is bold and innovative, with hardly any right angle―a lively architectural dance of rising white concrete walls, contrasting beams made of dark sucupira wood, and grids of orange glass projecting colorful streams of light. In the middle of the main room, a five-meter copper fireplace shoots for the sky like an armored steeple. Ahead, the soaring walls of glass invite your spirit to reach over the ocean.
When you enter, you know that this was a design that had to be built, even posthumously. The construction of the house was overseen by a friend of Langenscheidt, the famous Portuguese architect Francisco Conceição Silva.
We bought the house from the son of the engineer who had it built in 1962.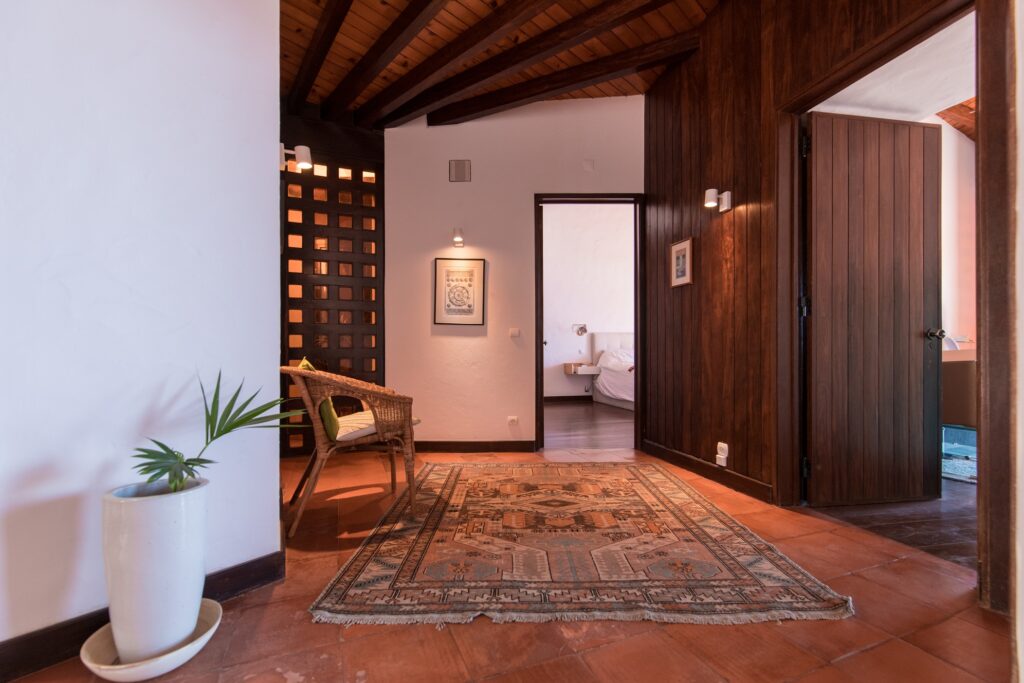 In 2010, we started to host retreats in our house in Grass Valley, California. After almost a decade, when we moved to Setúbal, Portugal, we continued this tradition in our apartment. That worked for small groups, but it was a bit cramped. Then we had a chance to tour a house in Sesimbra, the next town over. We immediately knew that was it.
We loved the unusual architecture and the openness of the spaces inside and out. They were building a large hotel right in the backyard and the location was 40 minutes from Lisbon airport. The house was rather neglected but we saw the potential and turned earth and sky to acquire it.
And then to fix it up into an inviting space for social learning. For both of us, it was the fulfillment of a long-lived dream of hosting an inspiring gathering place for learning encounters.