Consulting and coaching are not merely how we make a living and support our research and writing. Engaging with your challenges in practice is also how we gain new insights. Working in ways that you benefit from our experience, we test the usefulness of our concepts, theories, and techniques. It is a learning partnership from which both parties benefit.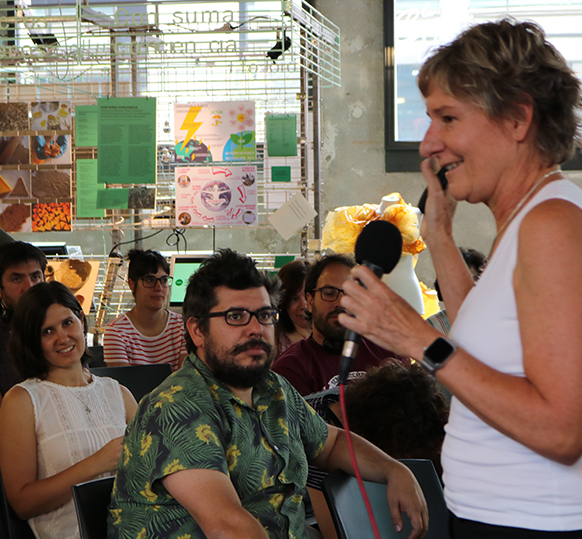 We give keynotes at public conferences,  academic conferences, and closed events. This can be online or face-to-face. In both cases, we always try to include some interaction with the audience, either as part of the keynote or in a follow-up session. 
We prefer joint keynotes, in which we can interweave our diverse experiences and perspectives. But we occasionally go solo. 
Convening events that open spaces for significant learning is a delicate art.
We help design and run events with a view to developing the learning capability of the group. This happens when participants take initiative, use their imagination, and express their uncertainties–creating a space in which they can learn to make a difference they care to make, individually and collectively.
We have a long experience of supporting the convening of events to give this much-needed social learning twist. It is especially useful in the convening of complex events that bring together multiple voices and perspectives. It includes dealing with conflictual situations and difficult cross-boundary encounters.
We can support conveners in preparation, design, facilitation, and follow-up.
We offer our social learning lab as an ideal venue for a variety of events. Our hosting and facilitation adds a welcome social learning twist. The types of events you may want to organize at our lab include
Training workshops: we can work with trainers on any topic to add a social learning twist to the approach
Offsite retreats: bring your team for reflection, planning, and team building
Strategic meetings: gather decision-makers, leaders, board members, and/or other stakeholders for a strategic review
Summits: convene thought leaders to define the state of the art in your area
If you want to work with us