Learning in Landscapes of Practice
This book opens a new phase in the development of our social learning theory by moving the focus from single communities of practice to landscapes of practice. Indeed, in many instances, enhancing learning capability in a social context cannot be done through a focus on a single community, but needs to include many of them, including the boundaries between them.
The book was written in partnership with the practice-based professional learning research group at The Open University in the UK. The idea was to provide a theoretical framework for professional learning that recognizes the social complexity of the body of knowledge of a profession, which includes dimensions such as formal education, practical experience, research, management, professional societies, and policymaking.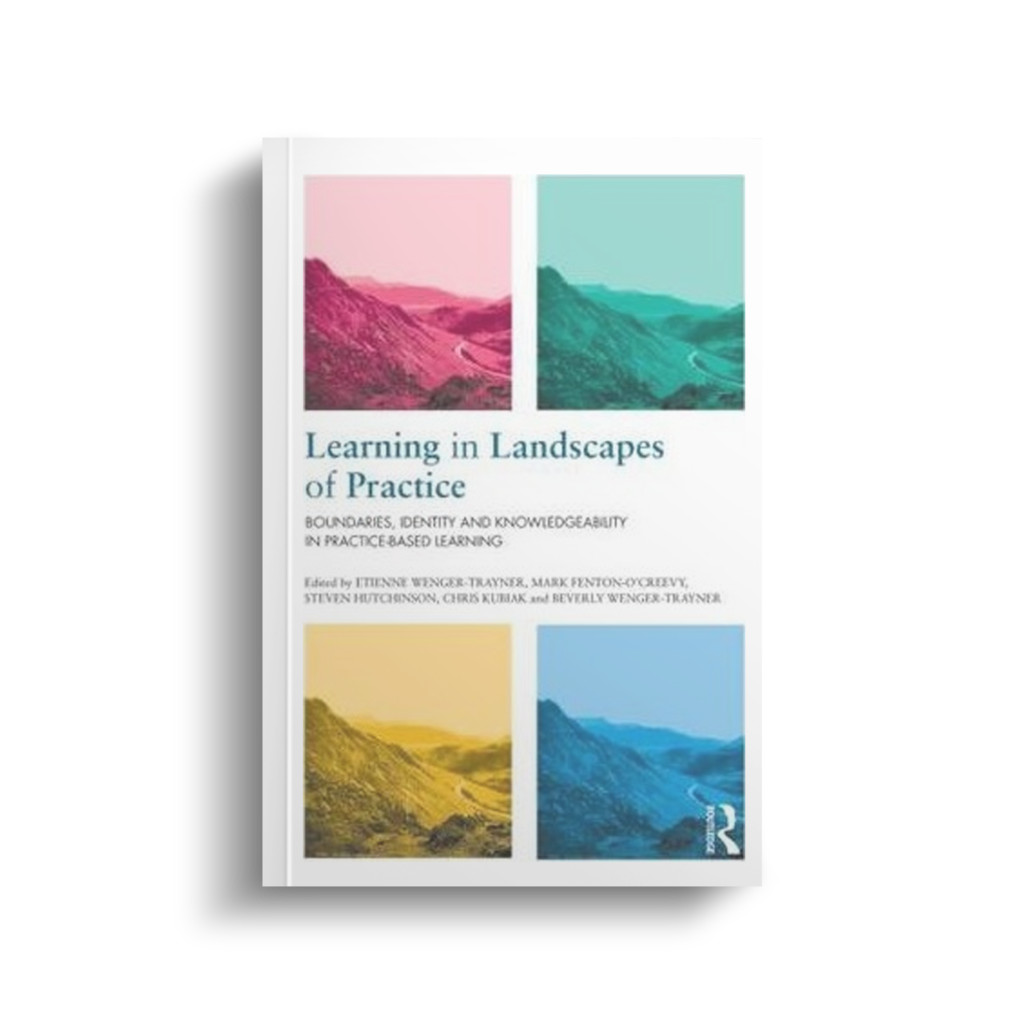 If the body of knowledge of a profession is a living landscape of practice, then our personal experience of learning can be thought of as a journey through this landscape and various degrees of identification with various communities of practice in this landscape.
The book's first chapter, included here, introduces the conceptual framework. The rest of the book contributes stories by the book's co-authors illustrating the complex experience of living in the landscape. The book ends with an introduction to the practice of systems convening—the leadership role that some people take on to enable learning across a landscape.